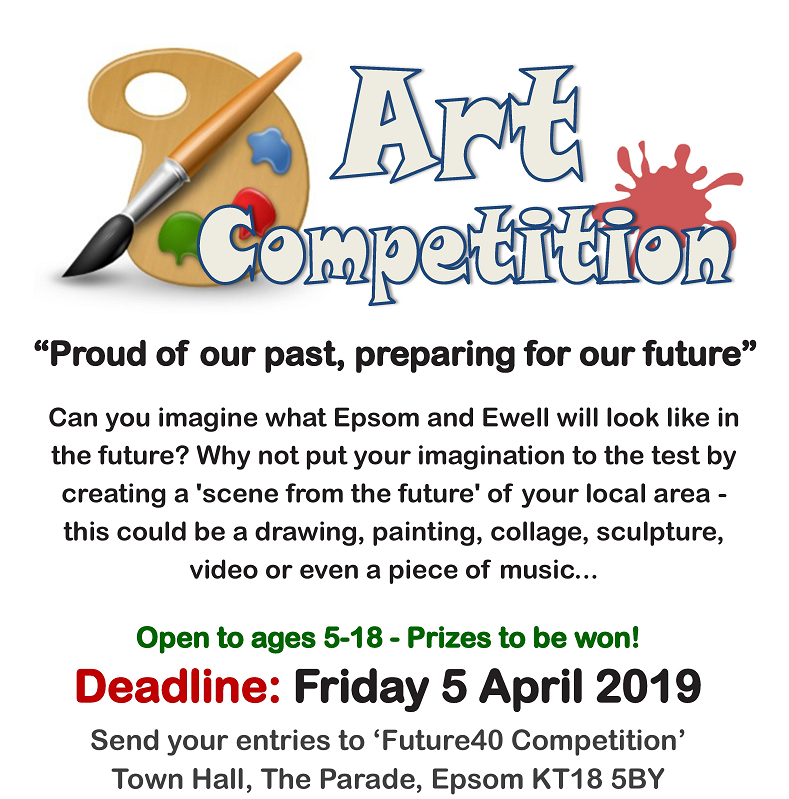 How to enter
Please submit your piece of artwork either by email to future40@epsom-ewell.gov.uk or drop in to the Town Hall, The Parade, Epsom KT18 5BY. If you are handing in work to the Town Hall, please make sure all work it is clearly labelled with your name, age and school.
> Click here to download a label template
Prizes
Ages 5-7, £40 book voucher
Ages 8-11, £60 book voucher
Ages 12-16, £80 book voucher
Ages 17-18, £100 book voucher
All schools will receive a £50 book voucher for the school library.
For parents/teachers
Help us ensure the younger generation start thinking about the towns and communities they will be growing up in. What will our streets look and feel like? Will we travel in electric cars and will our homes be completely powered by renewable energy.